China's Exports Drop in 2016
Despite a significant drop in its pesticide exports, China's role as a major supplier of crop protection products remains solid, according to consulting firm REACH24H.
The downturn was seen in both the volume and the value of crop protection product exports.
By the end of 2016, Chinese pesticide exportation totaled 1,373,452.93 million tons, amounting to some $5.6 billion, representing consecutive year-over-year declines of 9.08% and 22.88% respectively. During the first half of the year, the volume and value fell a further 21.8% and 33% compared with the same period a year earlier. Overall the market decline in the first half of the year was slightly offset by a rebound in the second half.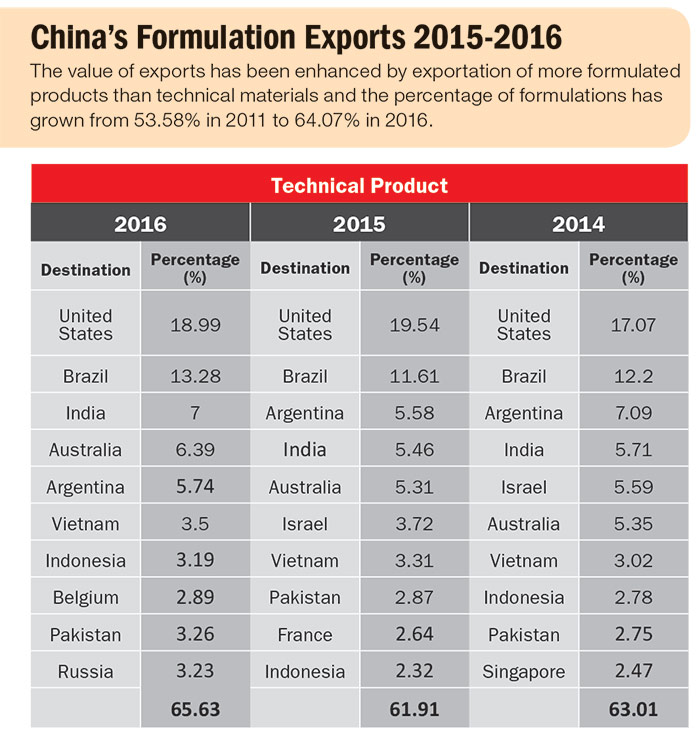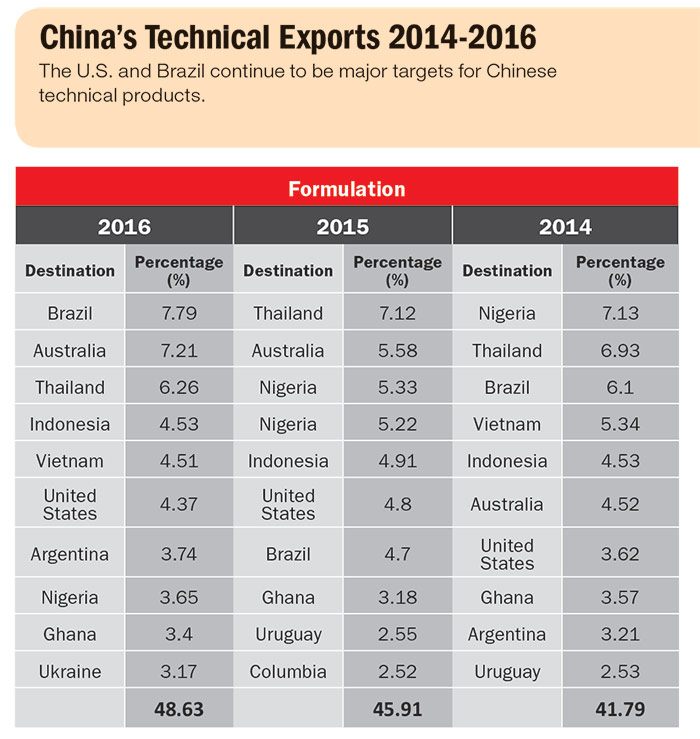 Top Product Destinations
The top 10 pesticides sourced by Brazil accounted for 79% and 65% of the exportation to the countries. China exported over 400 active ingredients to the rest of the world. Glyphosate accounted for 34.7% of the volume and 17.7% of the value, followed by paraquat, imidacloprid, chlorothalonil, atrazine, chlorpyrifos, sulfentrazone, clethodim, carbendazim, and acephate.