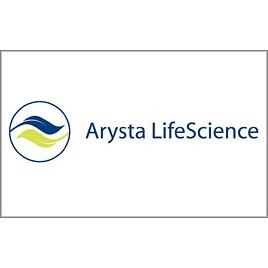 Arysta LifeScience, a Platform Specialty Products company, announced  an increase in the value of its research and development (R&D) pipeline from the addition of seven active substances to its product development portfolio in the last 12 months. Five of them were obtained through in-licensing partnerships with other discovery-based companies. Considering all new products in development for launch from 2017 through 2025, Arysta LifeScience believes that, if successful, its pipeline of products could deliver a combined peak sales potential of up to $1.3 billion.
In September, Platform Specialty Products hosted an Investor Day to present its strategy. During this event, Platform's executive team described its strong focus on niche specialty segments and emphasized its pursuit of differentiation. "Innovation is the lifeblood of our strategy," said Rakesh Sachdev, CEO of Platform Specialty Products. "Our ideation process starts with the customer, and our teams are focused on solving problems. We are excited with the progress of our R&D efforts in the Agricultural Solutions segment."
Despite challenging near-term market conditions in the agriculture industry, Arysta LifeScience's leadership remains confident in its ability to continue to deliver sustainable growth. "We have a great innovation engine combined with excellent global market access in high-value niche segments of the industry," said Diego Lopez Casanello, President of Arysta LifeScience. "This is why our partners entrust us with access to new active substances."
With the addition of these seven new active substances to the Arysta LifeScience product development portfolio, consisting of an herbicide, three insecticides, two fungicides and a novel biostimulant, Arysta LifeScience is nearing the end of the first phase of its pipeline renewal program. Included in this group, as previously announced, are a global collaboration with DuPont Crop Protection on the development of mixtures based on DuPont™ Rynaxypyr® insecticide, as well as an alliance with Beem Biologics to develop a new plant extract as a next generation of biostimulants.
In addition, Arysta LifeScience is actively evaluating several earlier-stage compounds that it believes may have the potential to further increase its pipeline value by moving into full development phase during 2017.