SAPEC AGRO Repositions Brand, Aims to Focus on R&D
SAPEC AGRO has officially adopted the ASCENZA brand name, reinforcing its market presence with a new positioning and image.
SAPEC AGRO CEO Eric van Innis asserts: "We want to become a leading company in the crop protection sector. In order to achieve this objective, we are consolidating our international presence, investing in multidisciplinary human resources and focusing on research and development to offer high quality off patent agricultural solutions."
The name ASCENZA reflects this new positioning, van Innis says. "ASCENZA derives from the Latin word ascendere, which means to ascend, to grow, to rise," he says. "We believe that this is the new premise: ASCENZA reflects development, business maturity and an expansion project."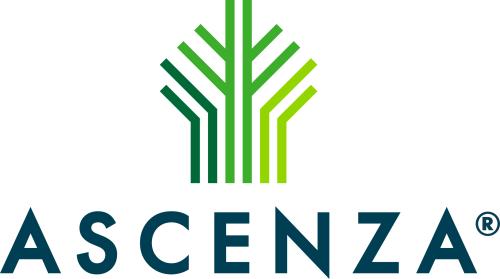 Under this new positioning, the values on which our activities have always been based remain intact: proximity, commitment, empathy and agility. "This paradigm shift represents growth that has only been possible due to all the efforts made over more than 50 years," van Innis says.
The new logo was inspired by the Mediterranean forest, known for its stability and capacity for renewal. ASCENZA aims to be recognized in a similar way: as a symbol of stability and constant renewal in customer service and agriculture.
Operating in Portugal for over 50 years, SAPEC AGRO, now ASCENZA, has been a crop protection reference since the 1960s, in the differentiated generic segment, as in independent international company. Leader in this segment on the Iberian Peninsula, the company is growing its presence in southern Europe, South America and, in the future, Africa and the Middle East.
Reporting a consolidated evolution, the company's turnover has grown by 75 million euros to 145 million euros over the last 10 years. The company was acquired by BRIDGEPOINT CAPITAL SA in 2017, a step that ensures a sustained growth in the coming years.