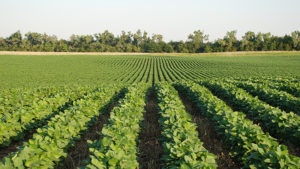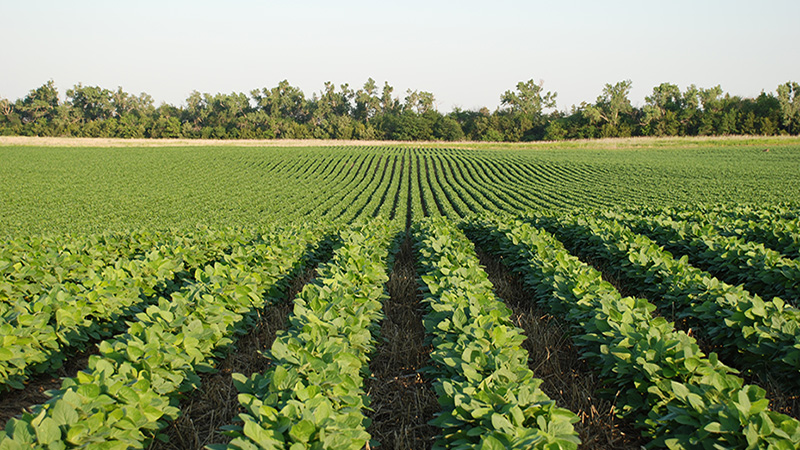 Many agricultural/horticultural experts are predicting that biostimulant and biocontrol products are destined to revolutionize plant and/or crop production. Is this an overstatement? Ray Sawyer, General Manager of ISP Technologies, Inc., says, "to some degree the industry is still in its infancy, but the future looks bright, especially to those of us who've been in the bio industry for more than 40 years."
So, the question arises, what do these bio products promise … what are the potential benefits, and why are they better alternatives than practices that commercial agriculture has been following for the past 60 years?Sawyer says, "let's discuss some of the limitations first, the major one being that many of the bio growth products are not stand-alone materials, despite many of the sales claims. The need for nutrient still exists, and biostims as a whole do not contain any significant amounts of nutrient. We've found in our experience that overall performance will be enhanced when coupled with a good soil nutritional foundation, ensuring that any deficiencies which may exist are rectified.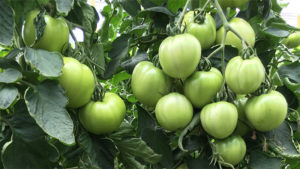 "Even so, nutrient release can be accelerated with biostimulants, and plant use efficiency can be enhanced," he adds. "Additionally, soil CEC is often increased as soil organic matter (SOM) increases. Potassium, calcium, magnesium and other cationic nutrients are less likely to leach from the soil; saving on fertilizer inputs as well as having a positive impact upon the environment. We've also initiated a research project designed to quantify this increase in SOM, and how it can be an achievable method for carbon sequestration."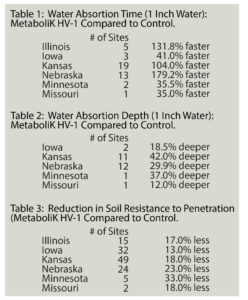 "In some of our early research, we observed that soil porosity is often improved as well, regardless of soil texture." (Tables 1 & 2) "We've seen that the use of biostimulants will enable the soil to absorb water both faster and deeper, as well as reducing compaction, or resistance to root penetration." (Table 3) "It appears that much of this response is due to an increase in soil fungal numbers, as well as a gradual increase in soil organic matter. ISP believes that crop success begins in the soil, or in effect setting the stage for crop success," according to Sawyer. Sawyer concludes, "Once we impact the soil biome, we then begin to address plant stimulation through the application of several bioferments, plant derivatives, and organic acids."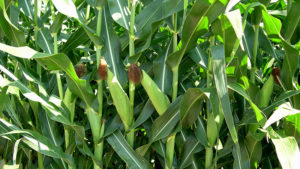 "We research individual plant species, and even different varieties within a species, observing the growth characteristics of each variety, and designing a program for optimum performance. We've seen that the use of biostimulants can aid significantly in reducing plant stress, whether it be environmental or simply from increased fruit load. This approach of using several bio products pays off for our clients. Bio's really do create entirely new opportunities in crop production."
Having worked with over 100 different crops, ISP brings a level of experience and expertise that is impressive. Their commitment to continuing research and product development is also strong. Common benefits include resistance to stress (both biotic and abiotic), and final yield differences can be significant; as much as 10% – 25% improvement with field crops. Utilizing a combination of biostimulants coupled with supplemental nutrition, many vegetable and fruit growers are commonly enjoying from a 20% to 50% increase, as well as visible improvements in crop quality, flavor and nutritional components, and shipping or storage qualities.