AgriBusiness Global (formerly FCI) creates a community around crop protection manufacturers, distributors, trading companies and registration consultants through its coverage and analysis of crop production news and trends, as well as coverage of trade policies, agronomic practices, crop reports, regulatory issues, company profiles and personality profiles of the world's most influential agriculture entrepreneurs and industry advocates.
AgriBusiness Global Trade Summit organizes business meetings for crop input producers and distributors. The Trade Summit thrives on its ability to introduce a diverse group of crop input manufacturers to in-country distributors, thereby providing access to efficient, effective and affordable production technologies for the farming communities they serve.
AgriBusiness Global provides premium events that allow reputable companies to meet in emerging markets. And it also offers a portfolio of marketing opportunities for companies looking to accelerate their exposure at these events. Print advertising in our monthly magazine reaches qualified buyers in more than 100 countries. And our 7,000 eNewsletter subscribers provide ample opportunity to continue client engagement before, during and after an event. We do more than help you collect business cards; our comprehensive offerings help you build relationships for the long term.
The AgriBusiness Global Sourcing Network is a directory of sellers of crop protection products, including technical-grade products and formulated pesticides. The Network allows purchasing managers and export managers to search and find products from more than 600 companies that sell agrochemical and biopesticide products; search for more than 6,500 Products; and request a quote from a company. Learn more >>
---
Our Team
Editorial Team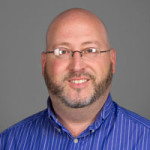 Dan Jacobs
– Editor
[email protected]
Dan Jacobs, Editor of
AgriBusiness Global
TM
magazine, is responsible for the content of print and online publications and the educational portion of the group's events. Dan has a bachelor's degree in English literature and a master's in education and has been with Meister Media since September 2014. He is a member of ASBPE and the Press Club of Cleveland and has nearly three decades of journalism experience, having worked at a variety of business publications.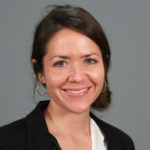 Jackie Pucci
– Senior Writer
[email protected]
Jackie Pucci is Senior Writer for the AgriBusiness Group, including such brands 
as AgriBusiness Global
TM
, 
CropLife®
, and 
PrecisionAg®
 magazines. She joined MMW in 2011 as Managing Editor for 
AgriBusiness Global
 (then 
Farm Chemicals International®
). Jackie was a journalist at Reuters in New York City from 2000 to 2007, where she wrote about Wall Street. She has a journalism degree from Ohio University.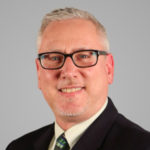 Thomas Skernivitz
– Managing Editor
[email protected]
Thomas Skernivitz quarterbacks the print production process of four magazines –
CropLife®
,
CropLife IRON®
,
AgriBusiness Global®
, and
PrecisionAg®
– while serving as the Managing Editor of the Agribusiness Group at MMW. He has more than 30 years' experience as a professional journalist and is a graduate of Bowling Green State University.
Sales Team