About AgriBusiness Global
AgriBusiness Global connects the crop input value chain from raw material manufacturers down to distributors and trading partners around the world.
Our content empowers smarter sourcing and business decisions by providing key insights to buyers and sellers of crop inputs including crop protection (both traditional agrichemical and biocontrol) and plant health products (including fertilizers, biostimulants, macro and micronutrients).
We aim to inform and advise on strategic approaches to help our readers and delegates mitigate the impact of supply chain disruption and price volatility. Our editors and contributors focus on facilitating data driven procurement decisions, market-driven business intel, and alleviate the guesswork on the value of current and upcoming agribusiness portfolio trends.
---
Our Team
Editorial Team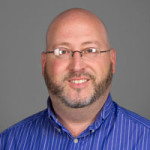 Dan Jacobs
– Editor
[email protected]
Dan Jacobs, Editor of
AgriBusiness Global
TM
magazine, is responsible for the content of print and online publications and the educational portion of the group's events. Dan has a bachelor's degree in English literature and a master's in education and has been with Meister Media since September 2014. He is a member of ASBPE and the Press Club of Cleveland and has nearly three decades of journalism experience, having worked at a variety of business publications.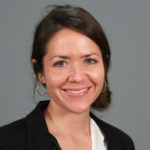 Jackie Pucci
– Senior Writer
[email protected]
Jackie Pucci is Senior Writer for the AgriBusiness Group, including such brands 
as AgriBusiness Global
TM
, 
CropLife®
, and 
PrecisionAg®
 magazines. She joined MMW in 2011 as Managing Editor for 
AgriBusiness Global
 (then 
Farm Chemicals International®
). Jackie was a journalist at Reuters in New York City from 2000 to 2007, where she wrote about Wall Street. She has a journalism degree from Ohio University.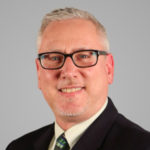 Thomas Skernivitz
– Managing Editor
[email protected]
Thomas Skernivitz quarterbacks the print production process of four magazines –
CropLife®
,
CropLife IRON®
,
AgriBusiness Global®
, and
PrecisionAg®
– while serving as the Managing Editor of the Agribusiness Group at MMW. He has more than 30 years' experience as a professional journalist and is a graduate of Bowling Green State University.
Sales Team