Subscribe to AgriBusiness Global
Select which item you want to receive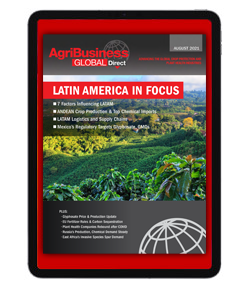 AgriBusiness Global DIRECT
These next generations of magazines offer news, analysis, and insight about industry issues that matter the most in agribusiness. From macro trends to global agribusiness perspectives, you'll get it all here.
AgriBusiness Global Newsletters
AgriBusiness Global e-newsletters include industry news and information covering crop protection, plant health, ag technology, shipping/logistics, and regulatory issues.