Subscribe
Select which item you want to receive
AgriBusiness Global Magazine
Reaches business leaders in the crop protection and plant health industries around the world.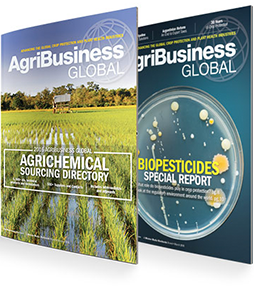 AgriBusiness Global Update eNews
AgriBusiness Global e-newsletters include topically focused reports and regularly scheduled news editions.
Sourcing Insider
An exclusive look from the Sourcing Network at the top global suppliers of crop protection.