The
Foundation for Food & Agriculture Research
 (FFAR) builds public-private partnerships to fund bold research addressing big food and agriculture challenges. FFAR was established in the 2014 Farm Bill to increase public agriculture research investments, fill knowledge gaps and complement the U.S. Department of Agriculture's research agenda. FFAR's model matches federal funding from Congress with private funding, delivering a powerful return on taxpayer investment. Through collaboration and partnerships, FFAR advances actionable science benefiting farmers, consumers and the environment.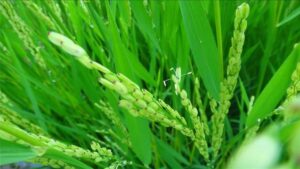 ABG Update Feature
Rice is one of the world's most important staple crops, and some varieties are extremely water intensive.
Latest News
Agrochemicals
The multinational company is granting more autonomy for select...