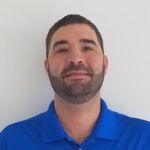 Jarod Huck graduated from University of Florida with a Bachelor's of Science in Agricultural Operations Management and a Master's of AgriBusiness. He is a member of Alpha Gamma Rho social-professional agriculture fraternity. He interned with Syngenta Chemical as a citrus crop scout, and with Alderman Farms helping with day-to-day operations while in grad school. After college, Huck worked for IMG Citrus (citrus export coordinator), Alderman Farms (day-to-day farm operations/food safety/organic audits), Pero Family Farms (client services assistant manager), and now BioSafe Systems (SE ag territory manager). In his free time, he enjoys spending time with family, friends and his fiancee Carrie. His interests include fishing, boating, hunting, scuba diving, golf, football (Go Gators and Jaguars), agriculture, agribusiness, and new technologies.
Biopesticides
Within past decade or so, the biological crop protection market has expanded at an unprecedented rate. The use of microorganisms…
Get The Newsletter Today!

Update
Latest News
Markets
One key observation in review of the 2018 global...