Led by Syngenta Group, China's Agrochemical Industry Focuses on the Food Value Chain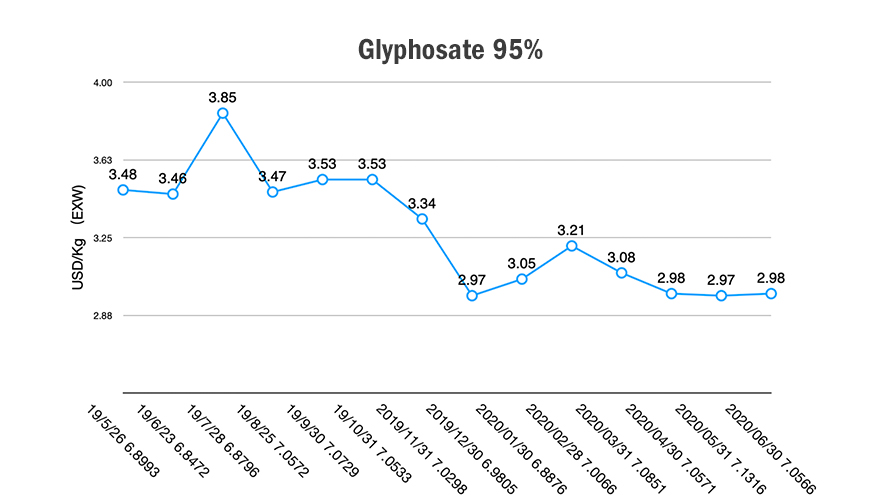 Editor's note: Contributing writer David Li offers a snapshot at current price trends for key herbicides, fungicides, and insecticides in the Chinese agrochemical market in the slideshow above. Below he provides insight into how the new Syngenta Group is focusing on China's food value chain and how it's in a competitive position in the Chinese agchem market.
According to Boston Consulting Group's report, "COVID-19 Consumer Sentiment Snapshot #5: A Story for the Ages," fresh and organic foods/packaged and frozen foods have emerged as two important categories among Gen Z, Millennials, Gen X, and older generations during the pandemic. This has been true also for the Chinese market during the first half of 2020. There were US $795 million invested in China's online fresh business-related areas. It was the leading vertical investment area in China's food value chain.
The leading agriculture input company, Syngenta Group is focusing on China's food value chain as well. That's the reason why Syngenta Group integrated its China business as special part for future IPO. The EU, North America, and Latin America agribusiness markets are very stable, since they have sufficient advanced farming management. The Chinese food market, by contrast, has huge growth potential. The demand for high-quality food will grow with the 20- to 40-year-old generation focused on a healthier lifestyle — especially in a post-COVID-19 pandemic era.
The current chairman of board, Ning Gaoning was the president of COFCO, the leading food company in China. Ning's experience could lead to a new strategy for Syngenta Group that integrates the agriculture and food value chains. Along with China's food market and consumer demand, 14,000 staff and US $5.6 billion in sales revenue ensure Syngenta Group China is in a competitive position in the Chinese market.
The key parts of Syngenta Group China deliver different comparative advantages.
For agrochemicals, Syngenta Group China has six AI production sites, six formulation sites, and five R&D centers. ADAMA China aims to utilize off-patent active ingredients with the strength of novel delivery systems in pesticide formulations. ADAMA China is positioning itself to offer ultra-cost-performance portfolios. Syngenta China is working to bring innovative patent molecules into the Chinese market. Seed technology is Syngenta's advantage. Yangnong is the leading agrochemical manufacturer with strong investment in many off-patent generics like dicamba, bifenthrin, fluazinam, pyraclostrobin, and glyphosate.
Regarding future competition in the Chinese agchem market, the biggest advantage could be the lower cost of active ingredient supply for Syngenta Group China. But ADAMA, Syngenta, and MAP could need to operate independently on market penetration. Since the different divisions offer unique advantages, Syngenta Group China may utilize differentiation to provide multiple choice for China's farmers.
In the coming post-COVID-19 era, social distancing and the slowdown of international logistics could continue through the end of 2021. Due to the pandemic's damage to the global economy, people in agriculture might focus their efforts on the high growth markets with strong demand. Precision agriculture, digital farming, and novel crop protection by multiple mechanisms could exert influence on China's agriculture value chain and food industry for the 1.3 billion people in the East.