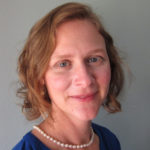 Ashlea Rives Frank, M.S. is Principal Consultant / Endangered Species at Compliance Services International (CSI). Ashlea has over 10 years of experience in ecological and entomological research and application including registration of agricultural pesticides, insect behavior, vector ecology and control, and biopesticides. At CSI, Ashlea has worked in a coordinating role managing projects and contributing to and overseeing endangered species assessments. She has worked with various environmental toxicology databases and information management systems. Ashlea has research experience at the University of Queensland, Australia where she studied the efficacy of Bacillus sphaericus for the control of one of Australia's major arbovirus vectors, Culex annulirostris. Ms. Frank offers additional expertise in insect control and pesticide risk assessment.
Get The Newsletter Today!

Update
Latest News
Markets
Acceres, a European leading Agricultural Contract Research Group, has...