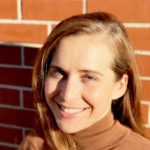 Leah Duzy, Ph.D., is Principal Consultant / Agricultural Economist at Compliance Services International (CSI). Leah has over 15 years of experience with USDA in applying economic principles to a variety of agricultural topics in both the Federal conservation program and agricultural research arenas. Leah received her Ph.D. in Agricultural Economics from Auburn University. She received a B.A. in Economics from the University of the South and a M.S. in Agricultural Economics from Purdue University. She has conducted applied economic research on a variety of topics including conservation production systems, cover crops, and herbicide-resistant weed management. She has experience with canola, cotton, corn, peanuts, soybeans, and wheat, as well as a number of fruit and vegetable crops. She has prepared cost-benefit analyses for Federal conservation programs as part of the rulemaking process, and has over 6 years of experience with conservation program management. She has published work in scientific journals and popular press magazines, as well as several book chapters, and has presented at numerous producer meetings and scientific conferences. She has a close working relationship with agricultural research scientists at universities across the U.S. and within USDA. She is also involved in her family's row crop farm in Georgia, so is very much in contact with grower needs and challenges. At CSI, Leah works on applying economic principles to risk and conservation decision-making for clients in need of applied research and economic impact analysis primarily related to product, agricultural and environmental development, assessment, and defense.
Get The Newsletter Today!

Update
Latest News
Agrochemicals
Precision agriculture has found its way into the mainstream....