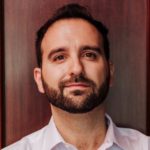 Dr. Daniel García-Seco, R&D Manager at Legume Technology, is Agronomist and Doctor cum laude in Biotechnology of the Rhizosphere, with more than 12 years of experience developing projects about new biostimulants for academy and industry in Spain, France, and UK.
Get The Newsletter Today!

Update
Latest News
Markets
One key observation in review of the 2018 global...