Trade Summit Organizers and Leading Mexican Importer Association Announce 2019 Partnership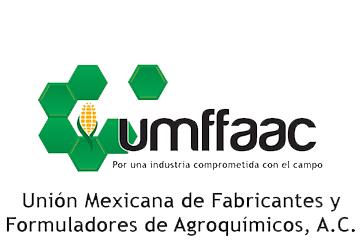 The Mexican Union of Formulators and Manufacturers of AgroChemicals (UMFFAAC) and AgriBusiness Global are pleased to announce the joint launch of the Mexico Partner Country Program at the 13th annual Trade Summit.
Trade Summit, which takes place in Atlantic City, NJ, U.S.A. from 30 July-1 August, 2019 attracts 800+ upstream crop input value chain attendees from 50+ countries for two-and-a-half days of premier sourcing and education.
During a visit to UMFFAAC headquarters in Mexico, City, Mexico, AgriBusiness Global sat down with the association's president, Francisco Ortiz. "The main objective of this association is to promote the development of the pesticide and fertilizer industry, and help provide quality inputs to the field," Ortiz explained. This objective aligns perfectly with the longstanding mission of Trade Summit.
"With an emphasis on high-value, high-profit crops, Mexico is an agricultural powerhouse. The nation's quick adoption of world-class technologies and easy access to major consumer and export economies, make closer connection to this country's value chain and Trade Summit attendees' premier supply and trade options an unparalleled match," said AgriBusiness Group Managing Director, Eric Davis.
UMFFAAC now has in excess of 30 members, all of whom are national and foreign importers in Mexico.
The Mexico Partner Country Program at Trade Summit will bring added market trade intelligence to the on-site agenda, increased representation from the Mexico importer delegation, and networking opportunities with the association's leadership and influential members.
For further information about UMFFAAC, its members, and association objectives, please visit www.umffaac.org.mx or contact the association at [email protected].
For more information about the AgriBusiness Global Trade Summit, including registration options please visit www.tradesummit.com/global or email Rebecca Bartels at [email protected].