CAC 2017: 3 Key Takeaways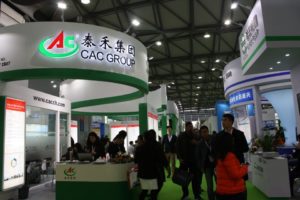 China International Agrochemical and Crop Protection Exhibition (CAC), held March 1-3, 2017 at the Shanghai New International Expo Centre (SNIEC) in Shanghai China, drew more than 1,300 participating organizations from around the world.
Wrapping its 18th year, CAC is organized by CCPIT Sub-council of the Chemical Industry. The event drew a highly active 30,000-person visitor base from more than 120 countries, and CCPIT has successfully, year after year, strived to provide a platform known for being "professional, high-quality, high-yield, and international."
AgriBusiness Global Account Manager Rebecca Bartels attended the exposition, and provides the following three takeways:
2017 Has Started Off Strong
According to CCM, a Chinese market intelligence company with a focus on the agrochemical market, China's 2016 export value was $4.51 Billion (USD) between January and October. This was 27% decrease YOY.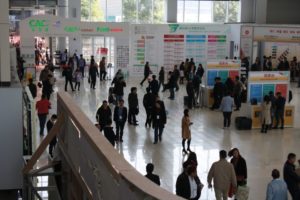 2017 has started off strong, though, for many suppliers. Spirits on the trade show floor were high and most business voiced confidence that demand was strong and recovery was inevitable. CCM predicts that South Asian markets will be a strong contributor to Chinese export growth.
The Biological Market is Booming
CAC saw a marked rise in suppliers of biocontrol, biostimulant and organic/microbial fertilizer companies. This increased participation comes on the heels of rising international demand for "greener" technologies. Notable CAC participants from these sectors included: Leili Marine BioIndustry, Inc., Excel Crop Care Limited, Qingdao Seawin Biotech Group Co., Ltd., and Bio Huma Netics, just to name a few.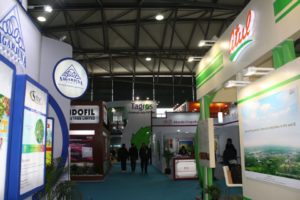 Due to end consumer demand for organic food, the top 11 biopesticide companies spent about 7.3% of their R&D budgets on biological control development, according to recent data from Phillips McDougal. This percentage is set to rise more than two percent by 2019, which demonstrates major companies' priorities on the development and delivery of novel technologies.
The Industry is Getting Smaller and More Strategic
Ma Chunyan of CCPIT and CAC told AgriBusiness Global editor Dan Jacobs back in January of 2017 that visitors to the event could anticipate an increase in international exhibitors on site, and she was not wrong. The trade show floor included an increased presence from labs such as Merieux NutriSciences (headquartered in France and the United States), consultancies, CROs like Eurofins (which has agroscience services centers in the U.S., Brazil, Australia, and China) and global associations.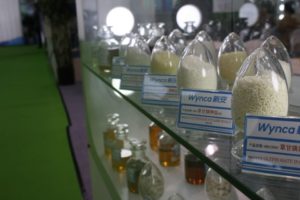 Perhaps due to the currently shrinking playing field (due to the recent rash of mergers and acquisitions from the top down), solidifying partnerships in key markets was at the forefront of all conversations. When asked what they look for in strategic partners, major suppliers from the Chinese market said, almost unanimously, that trust and reliability was at the forefront of their minds.