Can Biopesticides Play a Major Role in Crop Protection?
For 40 years biopesticides have been toiling in the agricultural background, finding small successes, continually improving and slowly gaining wider acceptance. Now, after decades behind the scenes, biopesticides appear ready to accelerate that growth to become a major actor in plant protection.
The global biopesticide market is the fastest-growing segment of the crop protection market with twice the compound annual growth rate of conventional chemistry products, say William Dunham and Mark Trimmer, owners of market research firm DunhamTrimmer LLC.
The global biopesticide market, which includes microbial products, pheromone products, and botanical plant extracts at the manufacturer level, was expected to surpass the $2.3 billion mark last year and could reach more than $4 billion by 2020, according to a market report from Transparency Market Research.
"The microbial business has gone up 30-fold in the last four decades," says Steve Lisansky, cofounder and chairman of CPL Business Consultants. "That's a decent growth rate over a period. It suggests it has become increasingly possible to make them at a decent cost, to formulate and deliver them and to obtain effective crop protection."
Talking about biopesticides can be a bit challenging because different entities define the many categories differently. The two main biopesticide categories are biochemicals and microbials. Under the biochemical umbrella are semiochemicals, plant extracts, minerals, plant growth regulators (PGRs) and organic acids. The microbial category includes bacteria, fungi, protozoa, viruses and yeasts. Some accounts put PGRs into their own category, and some include biostimulants as biopesticides rather than plant health products because they can have biopesticidal effects.
Certis Europe has been working with and developing biopesticide products for decades, says Dennis Eekhoff, Crop Manager, Netherlands.
Even when he started at Certis Europe 12 years ago, "the markets weren't ready for green products. There were a lot of broad-spectrum chemical products," he says.
Then, no one was clamoring for green products. A dozen years later, attitudes have changed dramatically. Supermarkets, consumers, and a decrease in the availability of broad-spectrum chemicals have helped push the growth of green products, Eekhoff says.
Other factors driving that growth include government policy, the desire of farmers to use fewer traditional chemical pesticides, and the desire of regulators to approve fewer pesticides.
"The only problem with that analysis is that it is the same analysis that you would have made 40 or so years ago," Lisansky says.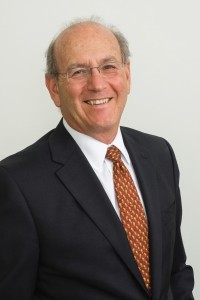 The Industry Takes Note
The change in attitude toward biopesticides has piqued the interest of the multinational companies, the leaders of which are investing in or buying biopesticide companies and technology. In 2012, Bayer CropScience acquired AgraQuest. That same year BASF purchased Becker Underwood. Monsanto and Novozymes created the BioAg Alliance in 2014. Syngenta and AgBiome announced a research partnership late last year.
Consolidation will continue, as these traditional companies recognize the value of biopesticides in IPM and resistance management programs, says Dr. Ramon Georgis, Director – International Business for Brandt. These company leaders know that offering both traditional and biopesticides products increases both profits and efficiency. Export markets that require zero residues also drive mergers and acquisitions.
Of the two main categories under biopesticides, the industry has seen a stronger focus on biochemicals than microbials, Georgis says.
"There are more biochemical products that have been developed and positioned in the last three to four years in the U.S. and abroad than microbials and PGRs," he says. Biochemicals tend to have a broader shelf life, last longer in the field, and tend to be easier to manufacture compared to fermentation processes tied to microbials.
PGRs have shown slow steady growth. One reason for the slow growth of PGRs is the increased interest in developing and marketing biostimulants, Georgis says. In most countries, biostimulants don't require registrations and are easier to manufacture.
Around the World
The biggest growth opportunities for biopesticides are in Asia and Latin America, especially Brazil, which saw explosive growth of $100 million in 2014 due to infestation by invasive pest Helicoverpa armigera, says DunhamTrimmer. "Another very important unrealized opportunity for biopesticides is in row crops and cereals, which have the potential to provide even higher growth rates than we have seen to date."
While biopesticides have seen rapid growth, these products still have some challenges to overcome.
"The main obstacle that can still impede growth is the challenge of regulatory hurdles that impact bio products, particularly outside of the U.S.," DunhamTrimmer says. "Many, but not all, countries provide a streamlined regulatory process for biopesticide products, which recognizes their safety to the user, environment, and consumer."
In some countries the registration costs and process are as challenging as traditional products, or the processes are not well defined in those countries.
"What we see changing in Europe is regulation," Eekhoff says. It's more difficult for companies to get new traditional chemicals approved for use on row crops than in years past. "Things are changing in Europe. They want to add green products to their programs. The first steps is to mix (traditional) chemicals with green with chemicals or to alternate green chemicals with (traditional) chemicals to take a step forward in the sustainability of the crops."
In addition to regulatory hurdles, many end-users perceive that traditional products are more efficacious and consistent than traditional, Georgis says. Biopesticide companies always recommend their products be used with traditional products in IPM and
sustainable programs.
There are other concerns that could delay the market from reaching its full potential.
Overcoming Challenges
"Biologicals sometimes require a little more management in the sense that they are not quite as robust as chemicals in terms of their production, their potency — being biological you have to really control the processes, the formulation, the shelf life," Lisansky says. "One danger is that the agrochemical industry has a mindset and a paradigm that is entirely suited for chemicals. Historically they've not been very adept at managing biological things. They tend to get into them and then out of them because they're not good at low-volume, difficult-to-sell products."
When it comes to biopesticides just as important as the active ingredient, if not more so, is the formulation, Eekhoff says. "The better the formulation the better the efficacy."
Certis has a research station in France (JAS) where work is being done specifically on biopesticide formulations so the company can better understand how they can be used in the field. Currently, Certis Europe's business represented by biopesticides is slightly over 10%. The goal is to make that 25% in five years.
Growth Drivers

There are multiple drivers involved in the biopesticide market. Those drivers might vary depending on where an entity sits in the agricultural supply chain. DunhamTrimmer breaks down the drivers for three parts of the industry.
Crop Protection Companies (including bio companies)
• Regulatory: Substantially lower cost to develop and shorter registration timeline in U.S.
• Pest Resistance: Biopesticides have unique, complex modes of action for managing pest resistance.
• Portfolio Management Tools: Combining biopesticides with traditional crop protection chemicals benefits both products.
Export Markets/Supermarkets/Consumer Demand
• Biopesticides are very useful in managing chemical residues, which is particularly important in fresh market fruits and vegetables.
Growers
• Residues/exports — Reduced chemical pesticide
residues and ability to meet multiple import standards and supermarket standards.