How 'Make in India' Will Impact the Crop Protection Industry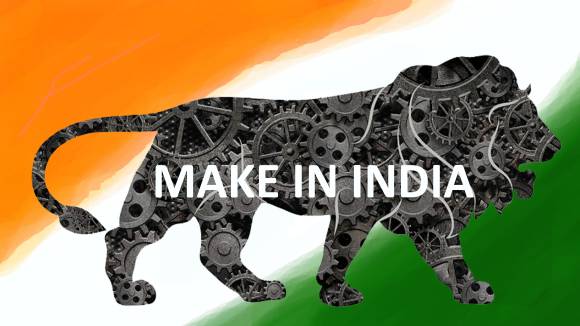 "Make in India" is an initiative taken up by the new government in New Delhi to attract foreign business to the country. The objective of this initiative is to ensure that the contribution of the manufacturing sector, which is around 15% of the country's Gross Domestic Product (GDP), is increased to 25% in the next few years.
Before the Make in India campaign, the general problems investors in India faced were reflected in the World Bank report, "Ease of Doing Business," in which India is ranked only 142nd out of 189 countries. This was one reason why multinational agrichemical companies did not invest in India compared to other Asian countries.
But now India's government is promoting its ambitious initiative, aiming to transform the country from being Asia's third-largest economy into a global manufacturing powerhouse. The initiative has set an ambitious goal of creating 100 million additional jobs in the manufacturing sector by 2022.
Growth, Competitiveness, and Process Initiative milestones:
The government has announced many measures to improve competitiveness in the sector.
Share of manufacturing approved by the Cabinet as per the erstwhile Planning Commission would contribute 25% of the GDP by 2025.
Approval is granted for Foreign Direct Investment (FDI) up to 100% in the chemicals sector, excise duty reduced from 14% to 10%, along with strong laws on anti-dumping to further promote the industry.
Cumulative FDI inflows into chemical industry reached $10,588 million during April 2000-June 2015.
A dedicated focus toward innovation and research and development as the government is trying to support the chemical sector's movement up the value chain from bulk chemicals to more value-added chemicals. For this, there are special incentives offered for setting up Special Economic Zones (SEZs) and National Investment Manufacturing Zones (NIMZ) in designated areas of Jammu and Kashmir, North East Region, Himachal Pradesh, and Uttarakhand.
The government has also approved four Petroleum, Chemical and Petrochemical Investment Regions (PCPIRs) in the state of Andhra Pradesh (Vishakhapatnam), Gujarat (Dahej), Odisha (Paradeep) and Tamil Nadu (Cuddalore and Naghapattinam) to promote investment and industrial development in these sectors.
India is more open to the idea of genetically-modified organism crops, with the new government giving permission to test GM mustard.
With the new goods and services tax (GST) to be introduced, it will be a strong step in promoting the government's commitment toward improving the ease of doing business rating for India.
India has the potential to become the second-biggest chemical market in Asia within the next 10 years, but only if the right conditions for the industry are created will investments in chemical plants happen in India.