U.S. to Tighten Standard for Soy Shipped to China
U.S. officials will impose stricter quality controls on exports of soybeans headed to China in response to a request from the government in Beijing, a move that may curb some American shipments, according to a report on Bloomberg.com.
Shipments with impurity levels below a new standard of 1 percent, half the current level, will receive priority for shipment, while soybeans above it may be held back for more cleaning, U.S. Department of Agriculture spokesman William Wepsala said in a telephone interview Wednesday. The new standard may go into effect Jan. 1, he said.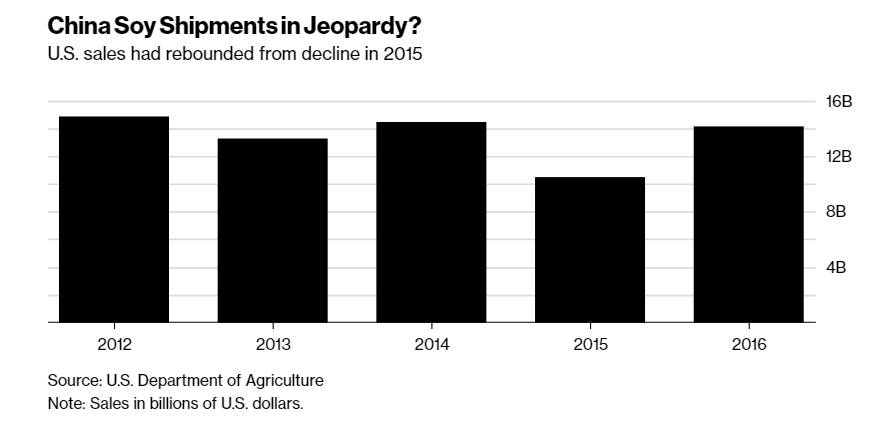 China is the world's biggest soybean importer and purchases have climbed to a record as an expansion in large-scale livestock farming and a shortage of protein-rich feed grains boosts soymeal consumption. The Asian nation is by far the biggest destination for U.S. soybean exports, with sales of $14.2 billion of the oilseed in 2016, more than one-third of the value of the crop.